YOUR #1 SOURCE FOR REC ROOM SUPPLIES
BAR STOOLS
PUB TABLES
NEON CLOCKS
POOL LIGHTS
POOL BALLS
DART CABINETS
NEON SIGNS
MOVIE MEMORABILIA
CUE RACKS
GAMING TABLES
MICHAEL GODARD ART
Officially Licensed Michael Godard Products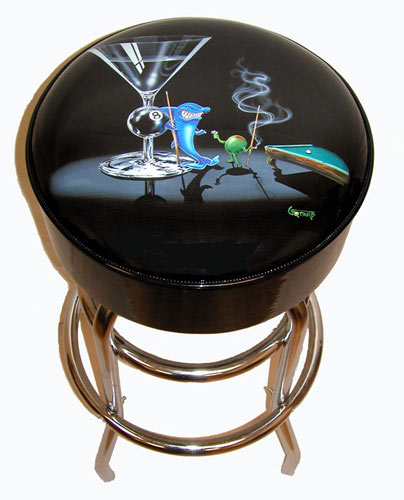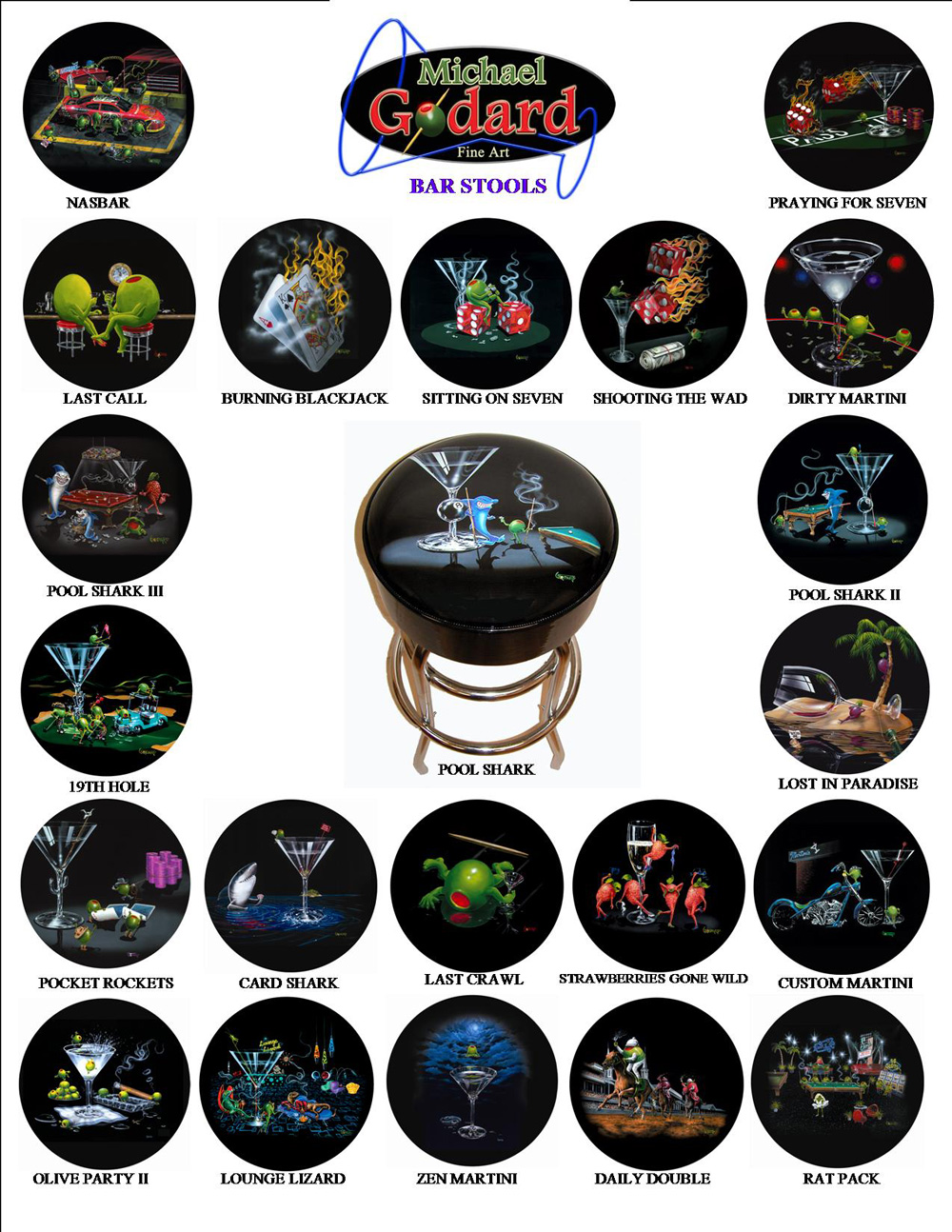 Michael Godard Bar Stools 22 images to choose from
Michael Godard Neon Clocks 14" & 18"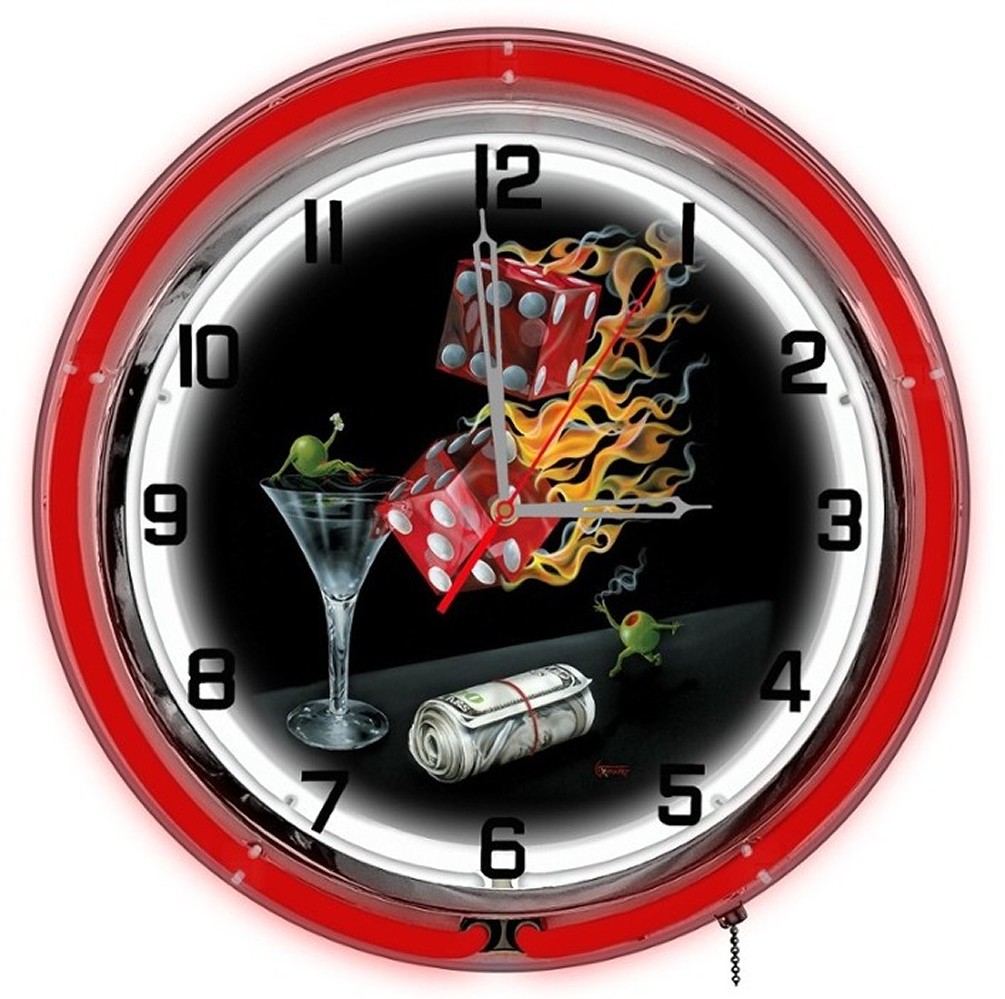 Michael Godard Pub Tables
Over 500 different Officially Licensed Logo'd Products to choose from!
NFL

MLB

NHL

NCAA

Harley Davidson

Miller

Coors

Corona

Ford

Chevy

and many more!
MICHAEL GODARD POOL TABLE LIGHT
MICHAEL GODARD POKER LIGHT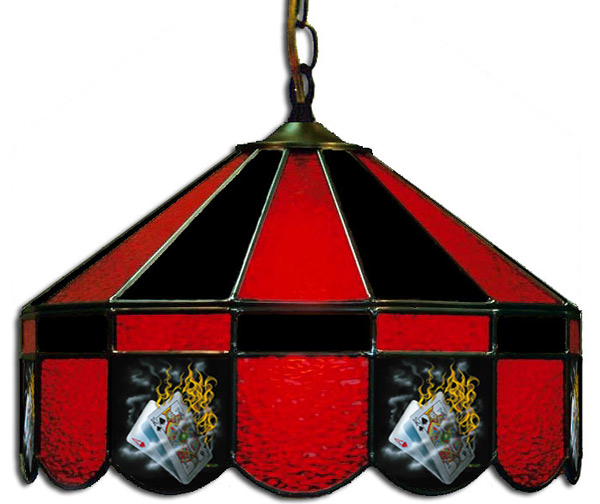 SEXY STRAWBERRY FIGURINE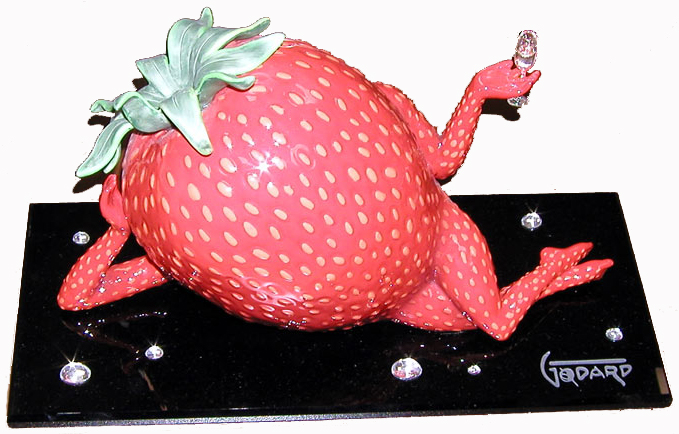 CUE RACKS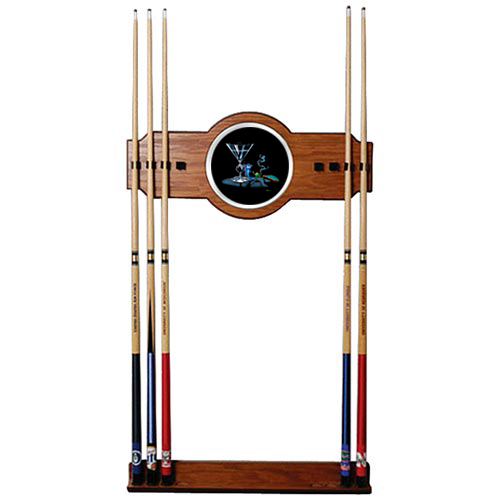 DART CABINETS
CUSTOM LOGOS AVAILABLE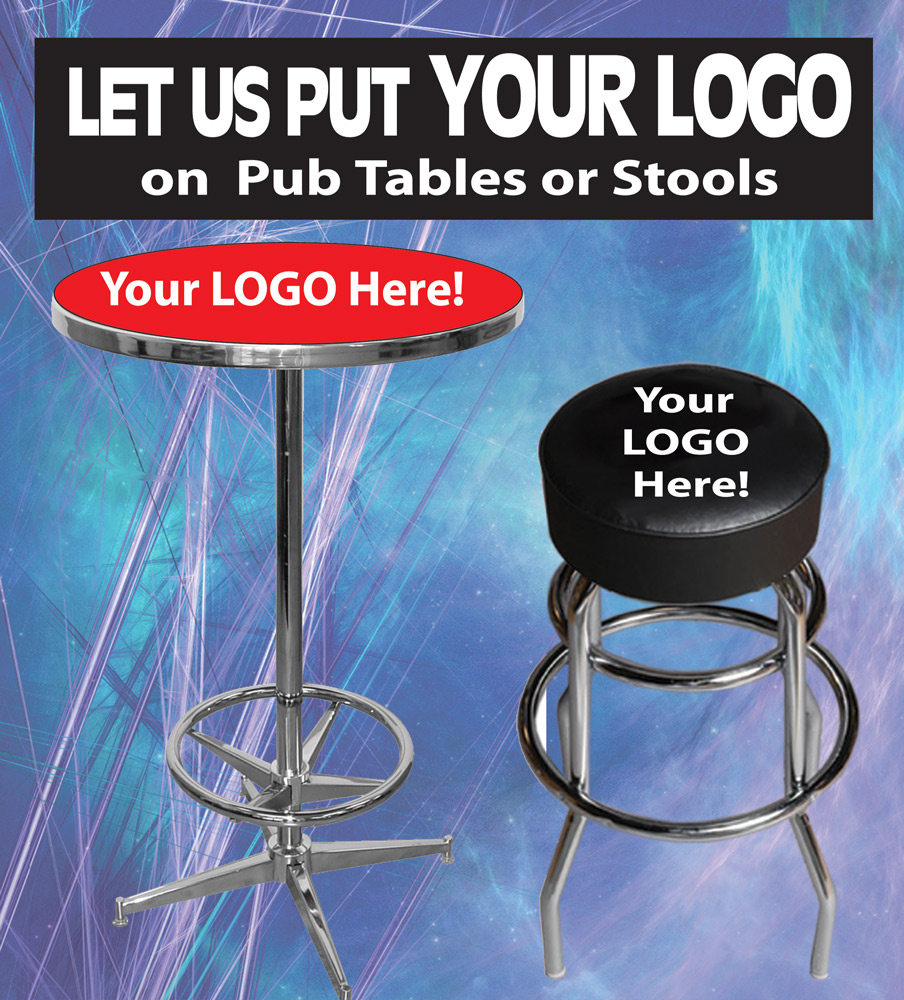 NFL
MLB
NHL
NBA
NCAA
MILLER
BUDWEISER
COORS
CORONA
KILLIANS
CORVETTE
MUSTANG
CHEVY
FORD
HARLEY DAVIDSON
MOPAR
MICHAEL GODARD
COKE
PEPSI
LAS VEGAS
NASCAR
SOPRANOS
and many many more, over 700 different logos in all!
This page was created to give you a bit of information on our company and products we carry. Petro Enterprises has been in the Bar Stool & Rec Room Business since 1998. We manufacture products for many licensees and we also carry a full line of Officially Licensed Products in our large retail showroom in the Chicago Area. We also have a dedicated shipping and manufacturing plant as well. We have the largest selection of neon clocks available in the midwest.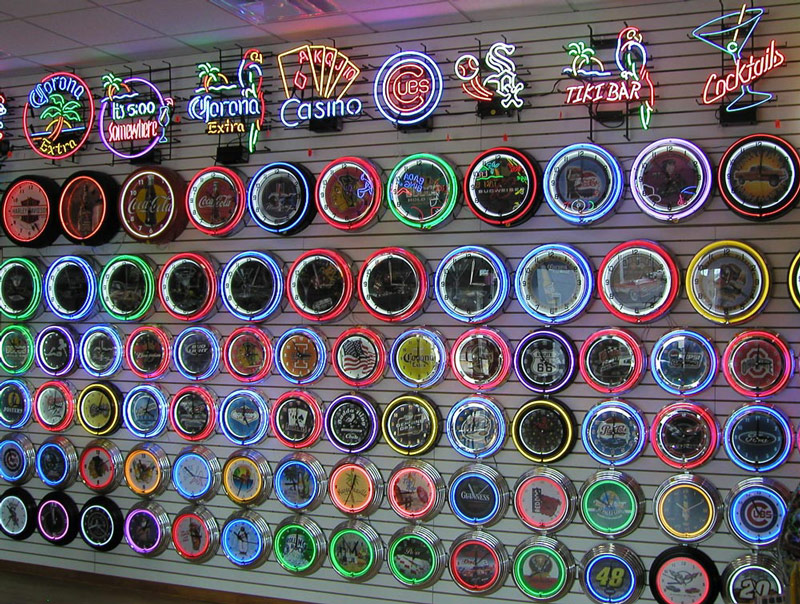 You will not find a dealer with a selection of bar stools as large as we have. Over 700 different logo'd bar stools to choose from. All made right here in the U.S.A. We do not carry any bar stools that are manufactured overseas! We can also Customize your bar stool or clock with your own company name or logo with your name as well.
Petro Enterprises also carries a full line of Michael Godard Products including limited edition art paintings on canvas. Petro Enterprises is also the license and manufacturer of Michael Godard Neon Clocks, Bar Stools, & Pub Tables which can been seen all over the country in Michael Godard's Art Galleries. Michael Godard has quickly become the #1 selling artist in the world!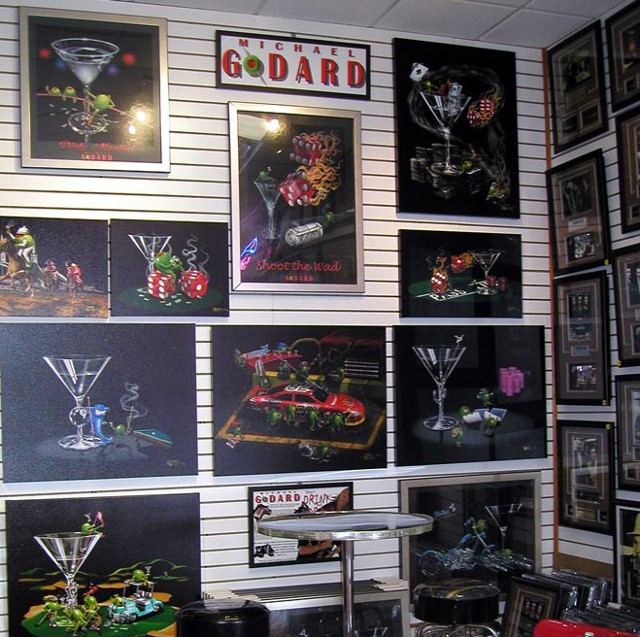 Petro Enterprises also carries large amount of Sports and Movie Memorabilia, from limited edition pieces to autographed items, make sure to check our site regularly as we constantly list new items and have sales on limited items as well.
CUSTOMER SERVICE

Customer Service is very important when a person is purchasing an item online. They need to feel at ease knowing they can contact the seller and get quick answers to all of their questions and concerns. The reason we have been so sucsessful at the online side of our business is by offering the best customer service in the industry! We take a great deal of pride in customer satisfaction. We want your entire purchasing experience to be hassle free, our complete staff is on hand to answer all your the questions, make sure you have an easy payment process, notified instantly of UPS tracking info via email to the date the item arrives at your door someone will be there for you. We strive to only carry and manufacture high end products which set us apart from many of the other internet dealers who are looking to make a quick buck! The photos you see in most of our auctions are actual digital pictures of the product that will arrive at your door. we know and understand how hard it is for a buyer to purchase an item online without being able to actually see it in person, that's why over 90% of our items show actual digital pictures and not mock up photos that do not truly represent the product.
SHIPPING

Most of our items are currently in stock and ready for immediate shipping. However due to having over 700 logos and over 10,000 different items available, sometimes items do need to be made up at the time of purchase such as glass lamps which are hand made to order. It would be virtually impossible for us to shelve every item we have available. Although most items are in stock that are listed on ebay, it's best to ask in advance if it's an item needed immediately such as glass lamps, etc.
Petro Enterprises ships exclusivly with UPS, therefore we cannot ship to a PO BOX, APO/FPO. Shipping to Alaska ,Hawaii and Puerto Rico also require additional shipping charges so it's best to email us your postal code or call us and we can get you a shipping quote. We also ship to Canada as well but additional shipping charges apply to Canada as well. once an item ships, we will provide the buyer with a UPS tracking number via email so you can track the progress of the package. We except PAYPAL, Visa/Mastercard via Phone and checks and money orders. If paying by a personal check please allow 7-10 days for payment to clear before product ships. We also have a full staff of employees that can answer all your calls and questions.
10242 S Ridgeland
Chicago Ridge IL. 60415
<708-425-1551>
www.petroenterprises.com
HOURS
MONDAY - FRIDAY - 9AM-6PM